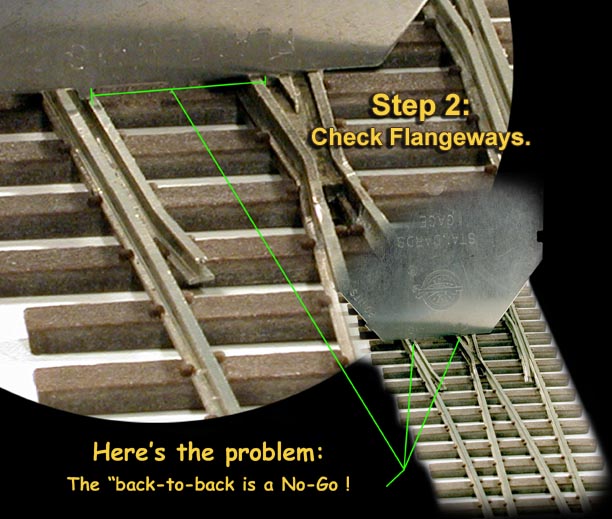 The next step is to check the "flangeways" and the "back-to-back" clearances. If either of these are too tight, the backsides of your wheelsets will "ride up" atop the rails.

As you can see in this photo, the frog flangeways are OK. ( Each is wider than the "check" portion of the gauge.] Because these are castings, this should always remain consistant. As in: If one is "right", they should all be right.

But, as you can see, the back-to-back distance is off by about .020" [0.5mm). This then is where the problem lies.

So before you go off and start filing on the frog, follow the links on these pages to see how we "fixed" ours.

- Back to the top. -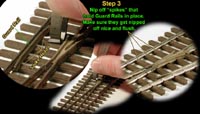 Click here, or on the Icon above to proceed to the Tomalco Turnout Fix page three !
Click Here to return to Tomalco Turnout Fixes Page One.



Copyright 2003 - 2009 - P-B-L - All Rights Reserved