Many years ago an article appeared in Bob Brown's "Narrow Gauge & Short Line Gazette" that caught our eye... It extolled the virtues of "Scratch Brush Weathering"...
The idea intrigued us so we just had to give it a try... But with the super-slow drying paints of the day, good results were slow in coming...
They took DAYS instead of minutes to achieve, taxing our collective attention spans to the limit... One try was enough...

We really LOVED the appearance we could get using this technique, but there had to be a faster way to achieve it.....
So, after not just a little sleuthing, we ran across a small, old school paint manufacturer who was willing to help us out.. And STAR BRAND PAINTS were born! So-named after the cool looking "STAR" located on the LH end of the sides of just about every piece of D&RGW freight equipment in existance.. These "Stars" told the paint shops when the cars were last painted..
And they look like this: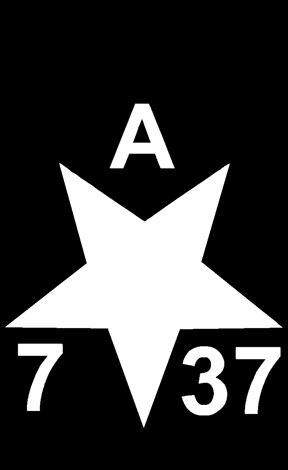 These new paints changed everything! ( In more ways than one, mind you... ) How?
Well sir, y'see, instead of drying from the INSIDE OUT, which is what "enamels" do, our new paints were a 'specially formulated plastic compatible Lacquer THAT DRIED FROM THE OUTSIDE IN! So at last we had a model paint that didn't stink for DAYS! Or WEEKS! This stuff dried to the touch in MINUTES! And to the smell in an hour or so at most...
So one thing lead to another and Jimmy decided to give the weathering brush technique another shot... What used to take DAYS could now be accomplished in an hour... Or less!
So what you're looking at in the photo is "sort of" a crash-course on how-to use the scratch brush on a "wood" car roof... ( Note that the word "wood" is in quotes, because this is actually a highly detailed molded plastic model that you're seeing here! You can't "scale" the grain in real wood because it is what it is.. )

We have a Weathering Brush Outfit (PBL-810) which includes the Fiberglass Brush you see Jim using here, plus an extra Fiberglass brush, a Brass, and a Stainless Steel brush... The Brass and Stainless brushes are GREAT for distressing plastic to make it look like wood... Dragging the brush with the grain" a few times, then cleaning up afterwards with the Fiberglass Brush will work wonders...

You can download a pdf on how to master the Weathering Brush technique by CLICKING HERE...

How can you get a set of these brushes for yourself? Well, you COULD CLICK HERE to go back to the On-line Catalog! and place an order on line... ( Or click the "Back" Button on your browser. ) (You'll find Paints in Category #8..)

Or you could call us at 707-462-7680 or 707-380-5999 and give your order to a real person!

Or, of course, you could do without... Heh, Heh, Heh...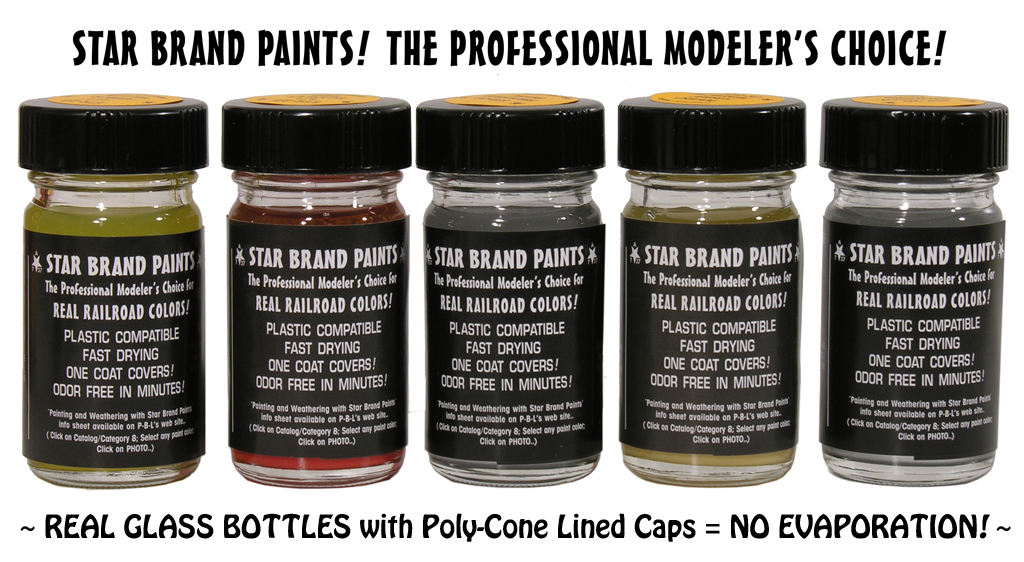 We have other "Trick Tools" you can see on the web if you look over on the left of your screen and click on "Trick Tools" ...
Thanks for your interest in P-B-L and our Products.

The Crew here at P-B-L





All photos and contents Copyright 1998 - 2022 - P-B-L ® All Rights Reserved.