| | | |
| --- | --- | --- |
| | ~ Latest Revision: October 18, 2021 ~ | |

~ Our Most Recent "C-17's" Arrived Mid-July 2005 ! ~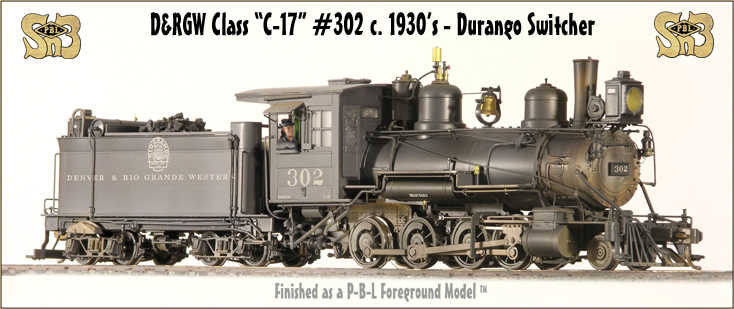 The D&RGW's "C-17" Class 2-8-0 #302 circa the 1930's - Retirement.
Notice where her generator's located? That's because that "thing" you see in front of her cab is a makehift "sand dome". Her for-real, as-built sand dome was probably located too far forward for the gravity sanders to get enough to her rear drivers to do much good. 'Sides that, she only needed sand to the rear drivers when backing. A strange looking detail, for sure.

But this detail was enough to get our attention ! I've been wantin' to do a model of this loco since a 1988, and we finally got 'er done ! Cool, eh?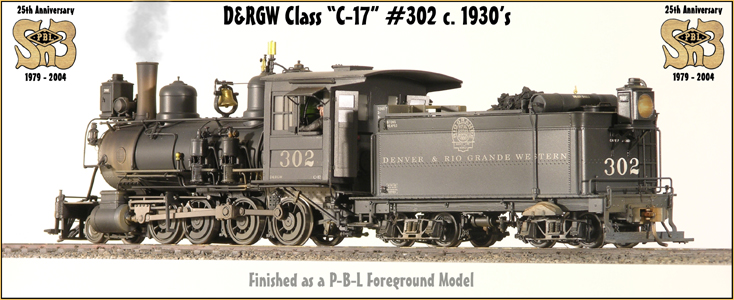 Here's a rear view of C-17 - #302 circa the 1930's.
Check out that great looking back-up light !



Here're some small views of the RGS's "C-17" #42. Click either photo to enlarge.